It's been some years since Tim first picked up the guitar at Mansfield State, in Mansfield, Pa.,until now, having moved from the east coast to the west and the red rocks of Arizona. Mansfield is where Tim earned his B.A. and began writing songs.Graduation with a B.A, in Communications was in June of 1971.
Born and raised in Easton, Pa., Mansfield was the first in a successful run of escape routes, including thereafter, the Poconos, Middletown, Pa., back to Easton and then a life changing run in New York City. Manhattan to be exact. In New York Tim worked as a professional actor, bartender, file clerk, waiter, busboy, manager of the Figaro Cafe and bar manager with a company who ran the concessions in all the Shubert houses on Broadway.
Tim cut his teeth in the music business in New York. He constructed, created and fronted a half dozen rock bands, recorded countless demos, a vinyl EP "El Salvador", on his Vital Vinyl label, and many live recordings.There were lightning brushes of recognition with Spin magazine, college radio, and radio stations in France and Germany.
In those days Tim's bands performed all over downtown Manhattan, including CBGB, Downtown Beirut, The Bitter End, Pyramid Club, Nightingales, and McGovern's Pub.There was also an amazing watering hole of a joint in midtown on Broadway, in front of the Ed Sullivan Theater, known as McGee's, before Letterman moved in and it all changed. At McGee's during 1989 -1990 the Tim Young Ensemble, played to solid sold out houses as the House band. When not playing with his bands it was possible to catch Tim as Solo Loco, busking all over town in different subway stations.
In 2002 Tim formed a new label to release his music on. Not Fade Away began with the Instrumental release, No Stranger. Then in 2005 he released Red, produced by George Grant, a storied collection of songs crafted from so many personal New York experiences. In 2008, Tim and Sand Edwards, traveled to Detroit, to record a new batch of tunes which became known as The Cost. Produced by Counterclockwise Music.
In 2013, opportunity knocked and so set the stage for the move from New York to Arizona. Tim's focus on performing changed from band situations to solo. He found a new studio to record Not Fade Away's fourth release, Live, aka LIFE OF A SONG, recorded at Cornville's Sweet 16 Studio. Now, for THE LUCKY ONES, Tim produced and brought together three other amazing players. Recording was begun at Sweet 16 Studios and finished at Old School Studios in Jerome, AZ.
Tim is also a poet and a novelist. He has three times won the NaNoWriMo, National Novel Writing Month award, for completing a first draft of at least fifty thousand words. His most recent win, "Tony's Juke Box Blues," is now being revised for publication. There are also a couple of Chap book of his poetry in the works.
Presently Mighty Tim performs live all over Arizona's Verde Valley with steady gigs at Vino Di Sedona, Winery 1912, Alcantara and Page Spring Cellars Winery, and the Art Show at Stage Coach restaurant in Sedona. And more venues are always being added to the list.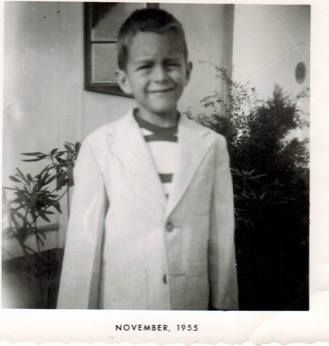 My brand new jacket when I was five.
This is "Bell Rock" a landmark just outside of Sedona in the Village of Oak Creek.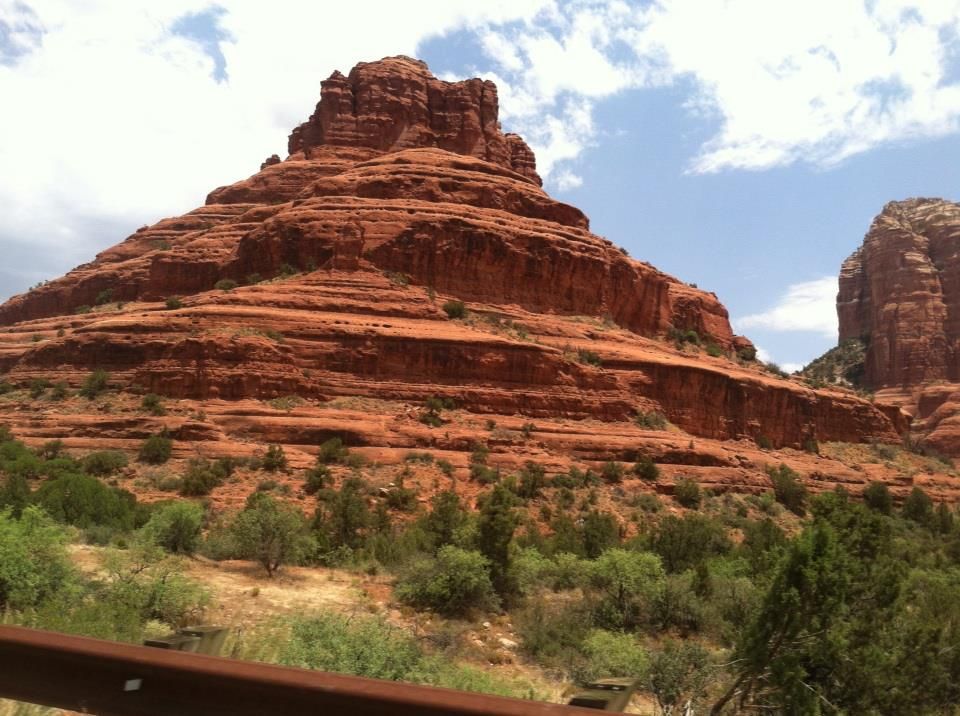 This is 9th avenue in NYC, my old stomping grounds.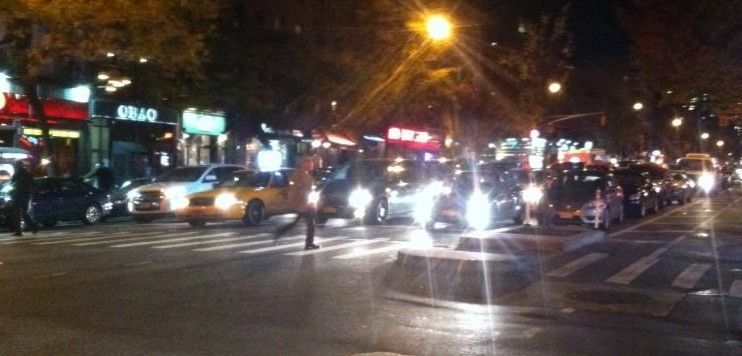 Hey. So glad you made it. Now we can get down to business and fun. The business of turning you on to the music and the fun of listening to it. simple. Enjoy yourself and feel good you've landed here with Tim Young!